Oribe
Oribe Hair Care began its journey in 2008 when co-founders Daniel Kaner and Tevya Finger set out to distinguish their brand to be the best of the best. They discovered the perfect collaborator in Oribe Canales. The brand blends craftsmanship, performance and decades of styling experience from the top of the editorial and salon worlds to create a new category in hair care.
We carry the entire line of Oribe. Below are just some of the Oribe products we use, and all are available in our studio:
Shampoo For Beautiful Color
An ultra-gentle cleanser for ultra-beautiful color. Extend the bright, happy life of your dye with high-tech ingredients that target damaged areas for intense moisture treatment and protect your hue from the elements. Preserves color's optimal brilliance. Restorative moisturizers target damaged areas first.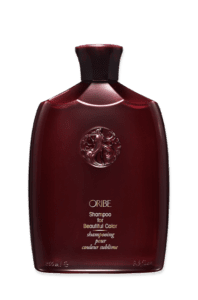 Conditioner For Beautiful Color
This rich, restorative conditioner extends the life of your dye while soothing over-processed, color-treated hair (you know who you are). Enhanced environmental protection keeps color-sapping UV rays at bay.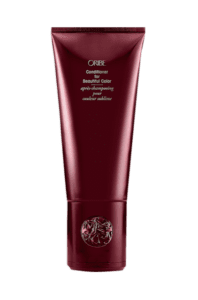 Imperméable Anti-Humidity Spray
This anti-humidity finishing spray shields hair from frizz on the sultriest of days (and nights), protecting sleek blowouts and perfect curls alike. Miami-tested.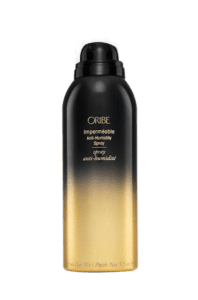 Royal Blowout Heat Styling Spray
For the ultimate blowout. This ultra-lightweight mist smoothes even the worst-behaved mop while speeding dry time. It also repairs split ends, nourishes, softens and strengthens the hair, giving it healthy body and shine.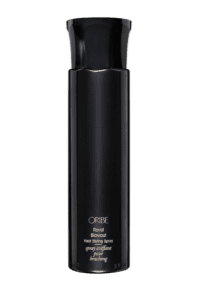 Featherbalm Weightless Styler
Style, shine and weightless control. Specially developed for finer hair textures, this ultra-light balm smoothes and hydrates while imparting a hint of hold to blowouts, air-dried textures and finished styles that need a little polish.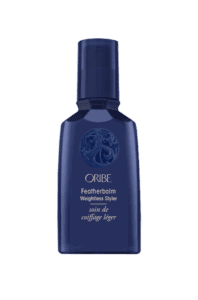 Dry Texturizing Spray
Oribe's Dry Texturizing Spray is an invisible composition that builds in incredible volume and sexy texture for bigger, better, and full-on glamorous hair. A brilliant alternative to dry shampoo, this product features patented polymers to absorb oil at the roots, leaving you with just-styled hair for days.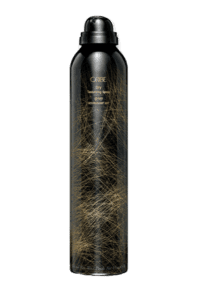 Gold Lust Dry Shampoo
Instantly clean. Extend your blowout and prevent damage with our transformative dry shampoo.Absorbs product buildup, oil and impurities with translucent powders while soothing scalp and restoring strength and softness. Fragrance-retention technology means our signature scent stays with you all day.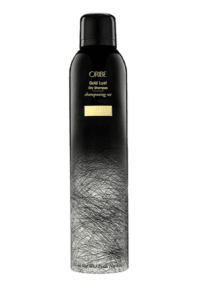 Free Styler Working Hairspray
The stylist's tool of choice, this ultra-fine, ultra-dry mist can be layered, styled and reworked to perfection. Spray over finished looks for light, brushable hold with a touchable, satin finish.
René Furterer
A passionate botanical expert, René Furterer was also a visionary; he was the first to create plant-based hair care products offering the luxury of being ultra-effective and highly appealing to the senses.
We carry the entire line of René Furterer. Below are just some of the René Furterer products we use, and all are available in our studio:
Okara Protect Color Masque
This rich, restorative conditioner is proven to extend the life of color. It deeply repairs and nourishes while detangling. Color is protected, leaving hair with long-lasting silkiness and incomparable luminosity.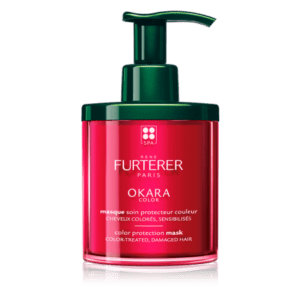 Okara Protect Color Shampoo
This gentle, sulfate-free shampoo for color-treated hair enhances vibrancy, helps retain color intensity and instantly restores softness and shine.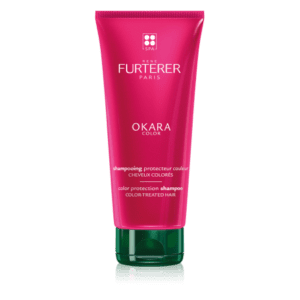 Astera Fresh Scalp Massage Oil
Featuring asteraceae extract plus peppermint and eucalyptus essential oils, this pre-shampoo treatment instantly soothes and cools irritated and itchy scalps while reducing inflammation.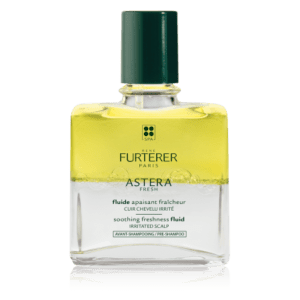 Complexe 5 Stimulating Plant Extract
This concentrated pre-shampoo treatment is the essential first step for optimal scalp and hair health revealing naturally beautiful hair from roots to ends. Featuring orange and lavender pure essential oils, this potent botanical elixir cleanses, energizes and purifies the scalp while helping to increase microcirculation when massaged in and enhance the efficacy of René Furterer Treatments by ten times.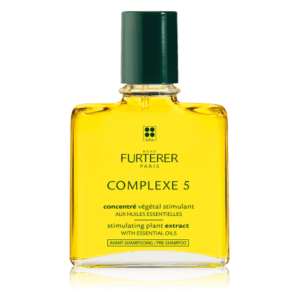 Tonucia Masque for Distressed, Thinning Hair
Formulated with Cimentrio complex and wheat micro-proteins to restore vitality to weakened and distressed hair, this intensive conditioner provides moisture as it enhances the appearance of thickness and density.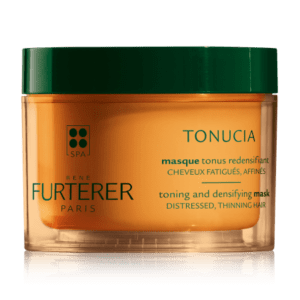 Tonucia Shampoo for Distressed, Thinning Hair
With Cimentrio complex and wheat micro-proteins to visibly thicken the hair plus an energizing blend of orange and lavender essential oils, this revitalizing shampoo enhances strength while adding volume and shine.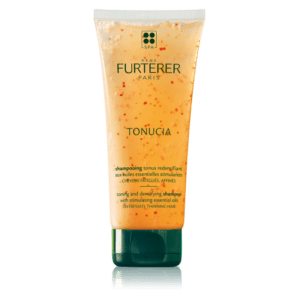 Astera Fresh Shampoo
This lightweight shampoo features soothing asteraceae extract plus cooling peppermint and deep-cleansing eucalyptus essential oils to instantly relieve scalp irritation, itching and discomfort while leaving hair fresh and soft.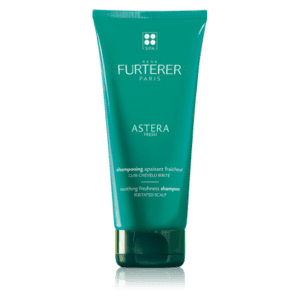 +CBD Oil
What is CBD?
CBD Oil, derived from agricultural hemp, has been widely recognized for its many benefits on human health. It has grown in popularity amongst the medical community as a key supplement for maintaining homeostasis. Because CBD oil has the ability to talk to nearly every organ system in the body via the Endocannabinoid System (ECS) this plant-based nutrient plays a key role in optimizing balance and enhancing quality of life.
Plus CBD Oil™ products come in a variety of flavors and concentrations to suit your preferences. If you are considering CBD oil for your health, as with any supplement, we encourage you to speak with your physician and dive into the research to learn more about this promising phytonutrient. Plus CBD Oil™ products come in a variety of flavors and concentrations to suit your preferences. We at Plus CBD Oil™ are proud of our innovative selection of products.